news and views
Veronica Purpura, Oct 26, 2016
America's largest opal show, the American Opal Society's 49th annual Opal, Gem and Jewelry Show, runs November 5th and 6th from 10am-6pm on Saturday and 10am-5pm on Sunday. The show location is the Business Expo Center (BEC) at 1960 S. Anaheim Way, Anaheim, CA 92805. The building is parallel the 5 FWY between Orangewood and Katella and a couple of blocks past Angel Stadium.
Michael Buss, Oct 26, 2016

Exemplary schools. From time to time we need to shine a light on elementary and middle schools that are making huge strides to deliver a fully rounded arts education to their students. Yes, there are schools that working hard to achieve this. One such is Santiago Elementary School, Santa Ana.
Carol Latham, Oct 26, 2016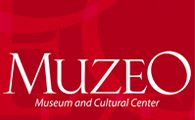 The MuzeO is turning up the culture and fun this month with a dazzling array of offerings; truly something for everyone of any age. The desciptions here are well worth reading carefully with your calendar in hand.
Carol Latham, Oct 26, 2016
Saturday, November 19th with be a festive day as the Altrusa Anaheim Club hosts their annual Festival of Trees at the Anaheim United Methodist Church Community Center. The event will start at 11:30 AM and end at 2:00 PM.
The event is a kick-off to the Holiday Season and will feature...
The Editor, Oct 26, 2016
Last month I mentioned the Meritage Vocal Ensemble's concert, a journey though Broadway music old and new, on October 22nd, at Anaheim United Methodist Church. Well, I went to see for myself and, WOW, was I impressed! They were everything I hoped for: a well-balanced chorale, a charming director (Dr. Cristian Grases) ably supported by a magnificent pianist (Porfino Mojica) and the Meritage Combo -- Aaron Serapi on drums and Corbin Jones on bass guitar.
The Editor, Oct 26, 2016
You may read the November Arts Council newsletter here.
From the OC Register, Oct 12, 2016
Nearly two dozen elementary school students found themselves spreading their proverbial wings, strutting across the room and posing like superstars during the final session of a series of four weekly dance classes led by Anaheim High School students.
From Casey Long, Oct 7, 2016
The American Theatre Wing, best known as the creator of the Antoinette Perry "Tony" Awards, is awarding the Chance with one of the 2016 National Theatre Company grants.
(Left: Casey Long & Karen Jean Olds share a moment on stage)
From the Editor, Sep 28, 2016
Arts Council October Newsletter is here.
TADA! Dance and Theatre Credentials Coming to California
-